LA Suprema
FEATURE FILM
A comedy-tinged drama set in the Caribbean Coast of Colombia about social challenges and universal values.
In a town erased from the maps where there is not even electricity, a teenage girl dreams of being a boxer. When she learns that her uncle will box for the world title and the event will be broadcast live on television, she and the community will go out of their way to watch the fight, while fighting for her dignity and against oblivion.
FESTIVALS, MARKETS & AWARDS
the story 
Laureana is a teenager who lost her parents when she was very young, raised by her grandmother Pabla and her uncle, Anastasio Páez, a boxer. Upon hearing the news of her uncle's fight, she seeks to convince Efraín, a former boxer and former trainer of her uncle, to train her to box professionally.
Efraín lives with his wife Rosalía and their son Ramón. He works informally in Cartagena, where he commutes with difficulty daily. Gone are the youthful years when the dream of being a boxer kept the flame of hope alive.
This comedy-tinged drama takes place in the early 2000s, before the Internet and mobile phone boom, in a humble and time-stagnant town, located far from any city in the Bolívar department, in Colombia.
The film is inspired by the true story of Antonio Cervantes aka Kid Pambelé, who was born in 1945 in San Basilio de Palenque, known as the first free African settlement in the Americas. On October 28, 1972, Kid Pambelé achieved the first world boxing title for Colombia by knocking out Panamanian Alfonso 'Pepermint' Frazer in ten rounds, becoming a national hero and putting San Basilio de Palenque on the map of the country.
Technical Sheet
Format: Feature Length Film
Running Time: 90 – 110 min
Status: Post Production
Script Versions: Spanish / English
Year: 2022
Original script: Manuel Jaimes Triviño
Screenplay: Felipe Holguin Caro & Andy Sierra
Director: Felipe Holguin Caro
Producer: Maria Teresa Gaviria 
Production Company: Cumbia Films
Coproducers: HD Cinema
Shooting Location: Colombia
MOTIVATION
Since the beginning of Cumbia Films in Cartagena in 2009, our mission is to highlight our culture and use the power of cinema as a tool for the transformation of social values.
The film is authentic because it immerses us in this universe from the innocent and hopeful eyes of a teenage girl who breaks traditional boundaries in order to fight for her dreams. It is her conviction and will that pushes the community into actions, uniting their collective dreams.
SOCIAL IMPACT
The production of the film generated around 100 direct and indirect jobs in the community, and a significant percentage of the production budget invested in the territory. 
Some of them are:
Purchase and promotion of handcrafts for the crowdfunding campaign
Local featured extras and extras
Local crew and staff the departments of production, direction, art, photography
Food service
Location rentals
Production space rentals 
We began a social impact strategy that will continue with support of our allies, whose objective is to address community issues and provide tools to help generate sustainable solutions over time.
GENERAL OBJECTIVES OF THE IMPACT CAMPAIGN:
Address local issues
Strengthen local cultural manifestations
Trigger dialogue processes and constructive actions 
STRATEGIES:
Develop activities to address community problems in a comprehensive manner
Develop waste management, recycling and environmental impact reduction campaigns
Promote cultural and educational activities
Develop workshops and education programs
Director's Bio
Felipe H. Caro, Colombian writer / director, has worked in Bogotá, NYC, Sao Paulo, LA and is currently based in Cartagena de Indias, Colombia, he co-founded the production company Cumbia Films in 2009. In 2010 he received 2 Honorable Mentions (BOGOCINE, KOLIBRI) for his short film MAÑANA, which premiered at FICCI and participated in more than 30 international festivals. In 2012, he was selected to participate in FIND's Project: Involve Directing program in LA, California, city where he produced, wrote and directed several short films. In 2014 he directed two feature documentaries financed by the Ministry of Culture.
Felipe is winner of the Colombian Film Fund (FDC-Proimagenes) with LA SUERTE DEL SALAO, winner of 2 Best Fiction Short Film awards (SAFILM, FICGIBARA), and with LA CACHERA, a short documentary currently on festival circuit. In 2017 he was Casting Director and Associate Producer in the Colombian feature film EL PIEDRA, pre-selected for the Oscars and Goya awards. He is currently working on his next fiction short film EL CAPITÁN CARTAGENA and on the development of the fiction feature film LA SOMBRA DE LA BESTIA (winner IMPULSO LAB 2019, BAM PROJECTS 2019, LATAM PITCHBOX FILMARKET HUB). 
By supporting 

LA SUPREMA

, you will literally make the production of this movie come true; any amount is appreciated. 

If you can't contribute, share it with someone who can.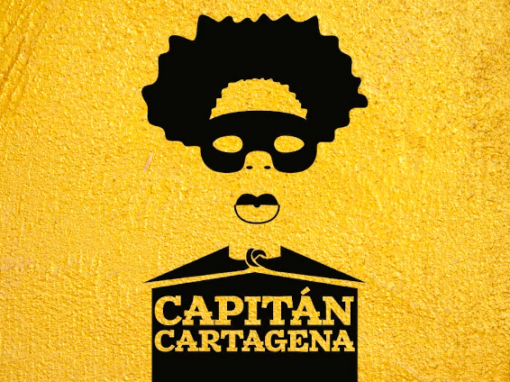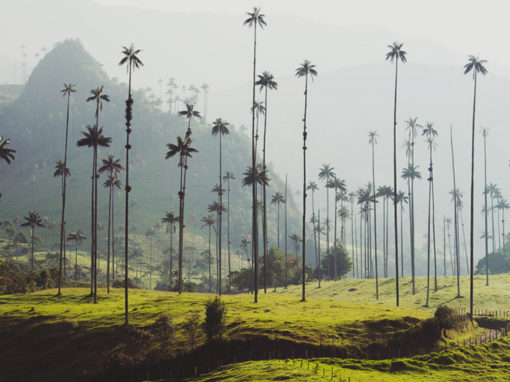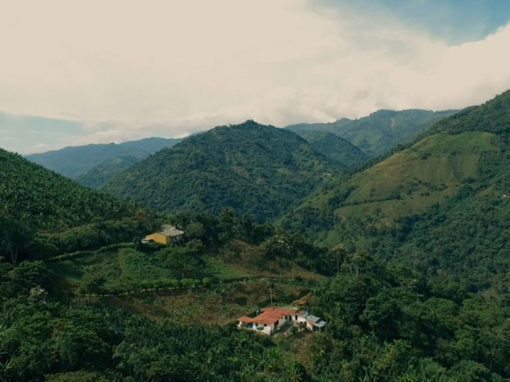 New business inquiries:
teregav@gmail.com
Talent inquiries: teregav@gmail.com
Phone: (+57) 310 535 1327
Address: Calle 1ra de Badillo # 35 - 53
Of. 204 - Centro Histórico
Cartagena, Colombia